Architecture and culture in Poble Espanyol
Located in one of the most emblematic areas of Barcelona and a few meters from the Fountains of Montjuïc, the Poble Espanyol is one of the main attractions of the city for the unique set that it offers: architecture, contemporary art, crafts, trade, cuisine and traditions in a pleasant environment without cars, ideal for locations of your audiovisual project.
Built on the occasion of the International Exhibition of Barcelona in 1929, El Poble was born with the aim of concentrating the soul of Spain in a single space. Today, most of its buildings remain intact and reproduce, on a real scale, buildings, squares and streets of different parts of Spain.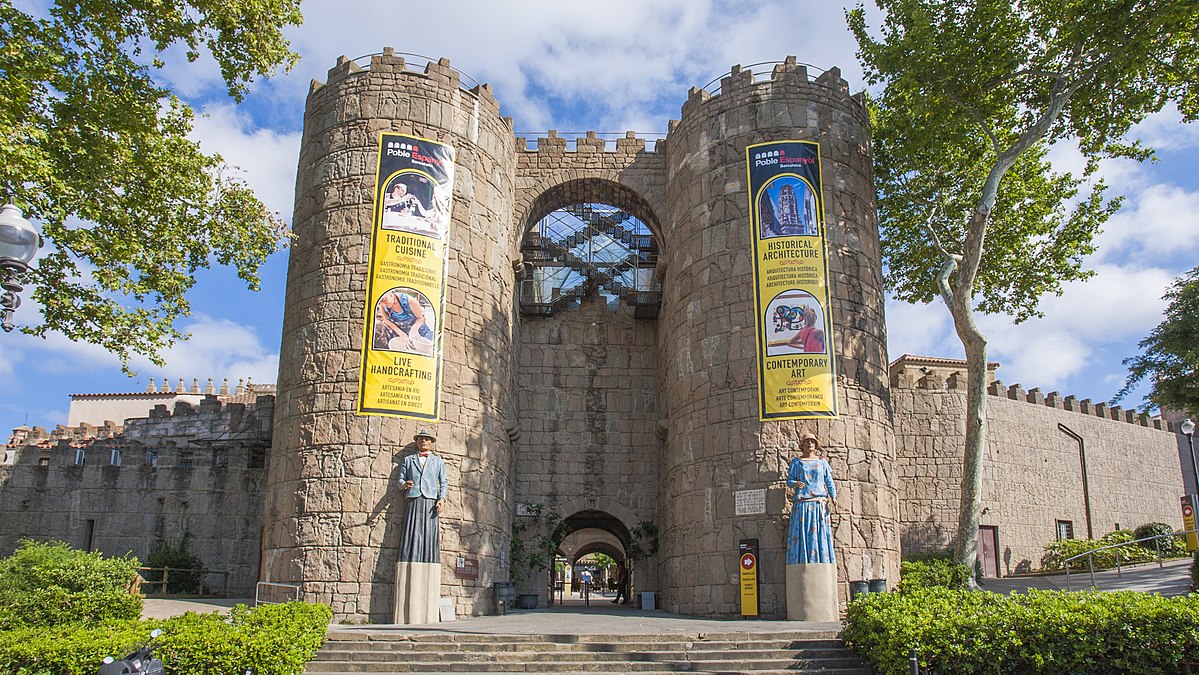 With a varied program of events for family and adult audiences, with its shops, workshops, bars and restaurants open every day, the Poble fills with life 365 days a year with its 1.3 million visitors a year. Family activities, shows, music, gastronomy … a day outdoors in an incomparable environment, without leaving Barcelona, for your photographic shooting or audiovisual production.
The Poble Espanyol is also unique thanks to the recreation of 117 buildings, on a real scale, from different Spanish regions. It will allow you to discover the variety of the architectural heritage of the peninsula: from the Andalusian quarter to the Catalan Romanesque monastic architecture. At present the Spanish Village has representative buildings of 15 of the Spanish autonomous communities.
Contact us for your locations in Catalonia